How TOUKA Games used Growth FullStack for Seamless Data Management
This case study explores how TOUKA Games, a Chinese-based mobile game publisher, leverages Growth FullStack to seamlessly connect and manage data from various sources.
With Growth FullStack, TOUKA Games was able to:
Save 12 hours per week
Reduce 45% of their cloud computing cost
About TOUKA Games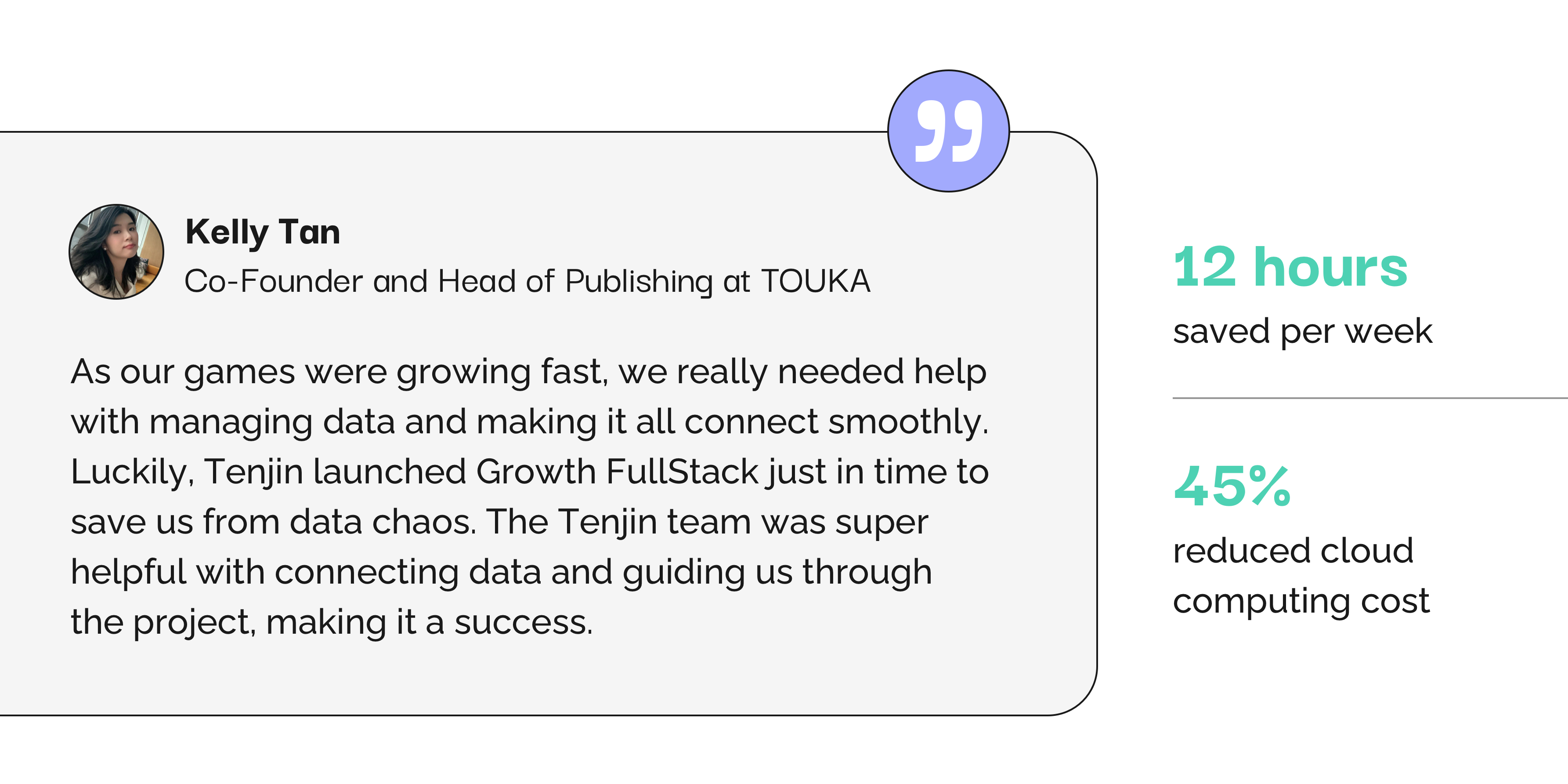 Founded in February 2021, Touka Games' mission has been to empower global mobile game developers and publishers to promote their games. The team consists of seasoned professionals including China's top developers, publishers, analytics companies, advertising platforms and hardware manufacturers.
The primary emphasis is on creating and distributing games with Hybrid Monetization in key markets such as China, the US, and Russia. To date, Touka Games has successfully introduced over 300 game products, drawing in a user base exceeding 100 millions.
What TOUKA Games' Growth Stack looks like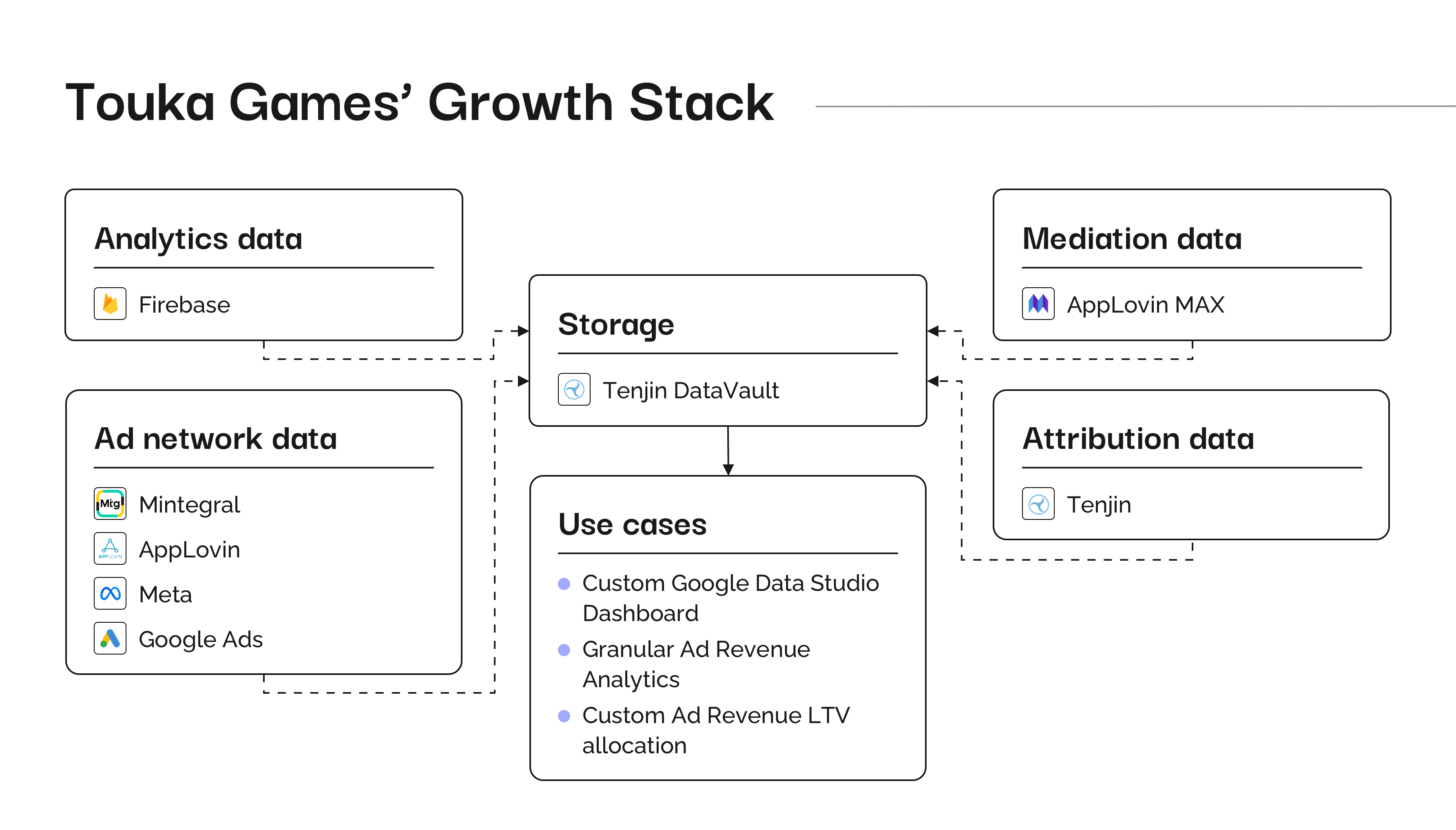 Data Sources:
Data Pipelines: Growth FullStack
Data Storage: Tenjin's DataVault
BI tool: Google Data Studio
Data Transformation / Use Cases: Growth FullStack
What is Growth FullStack?
Growth FullStack is a complete no-code data pipeline platform for mobile publishers. The platform empowers mobile publishers to autonomously manage their data using the stacks of their choice, without the need for in-house data engineering teams.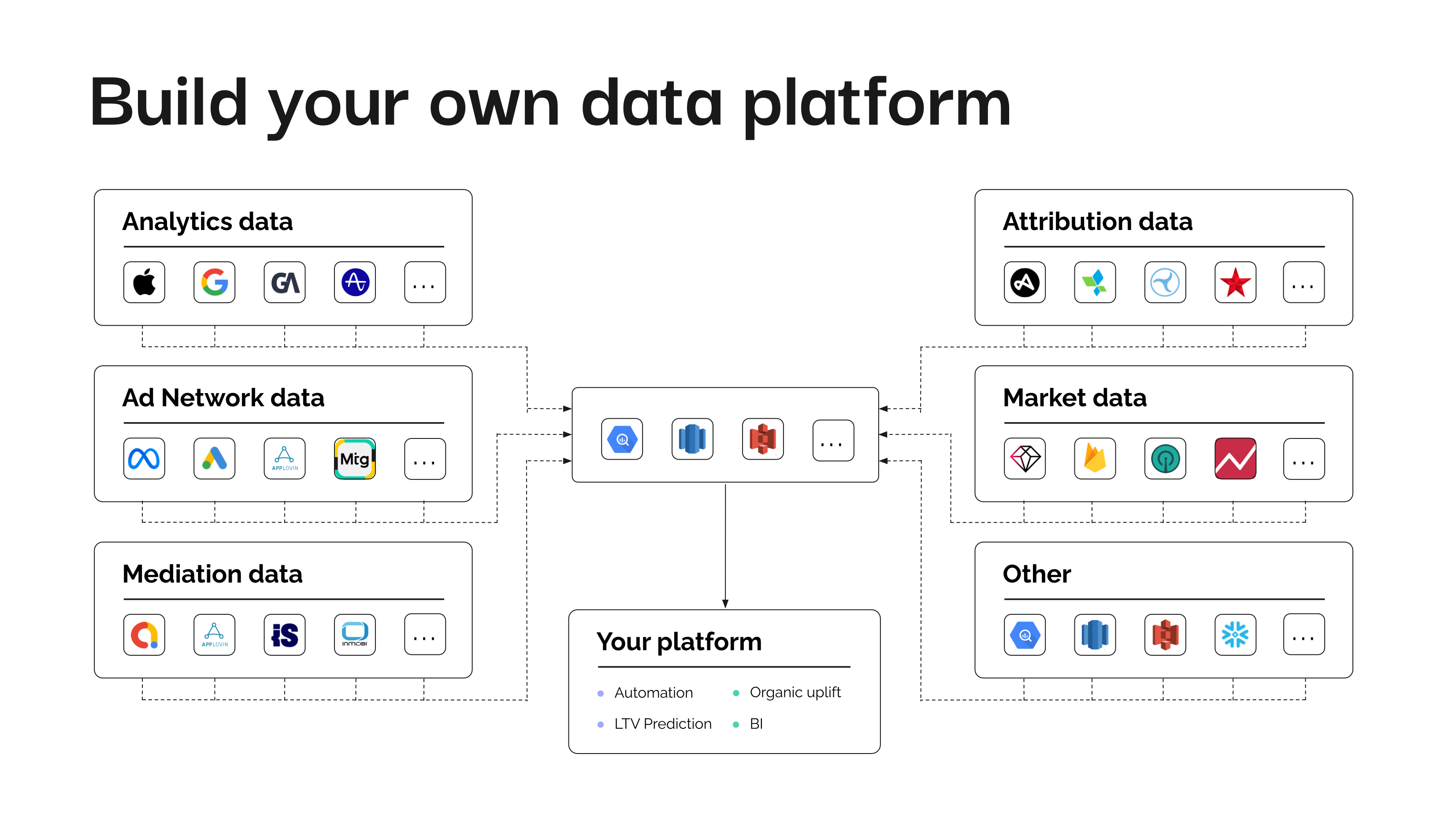 The image above illustrates how most companies develop their internal stack. They'll have a database internally, an attribution provider, and other third party platforms for market data, other databases, mediation data, ad network data, etc.
Growth FullStack builds the dotted lines in the image above called "connectors" that allow users to get the data from any data source and put it in their data destination.